Vampire Breath
Written by R.L. Stine
Reviewed by Craig K (age 8)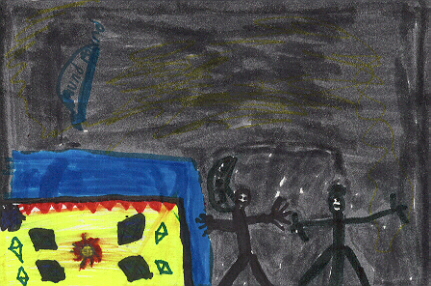 Vampire Breath is about Freddy and his friend Cara. They go in Freddy's basement and find a bottle of vampire breath. Now there's a vampire in Freddy's basement. The vampire tries to bite somebody and he's very thirsty. That's why you should read this book. The genre of this book is horror.
I like this book because I like vampires. I like Freddy because I used to be scared of the dark like Freddy. I like Cara because she's not scared of anything. My favorite part is when they are in Freddy's basement and the vampire opens the door and they run right into him.
I recommend this book to R.L.Stine fans and people who like vampires.