Clifford's Sports Day
Written by Norman Bridwell
Illustrated by Norman Bridwell
Reviewed by Stephen G (age 8)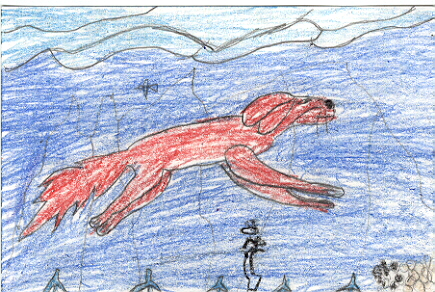 Clifford is a nice and kind red dog. He is really, really fun and strong. He went to Emily's school and it was field day. He went in the three legged race.
This is a fun book. I like it because it is easy to read and fun. It is cool and exciting too. It has surprises. It reminds me of when I jump on my trampoline and do my flips.
I recommend this great book to peopie who like dogs. I like this book because it is fun, nice and fantastic too.