Friends
Written by Helme Heine
Illustrated by Helme Heine
Reviewed by Darius K. (age 9)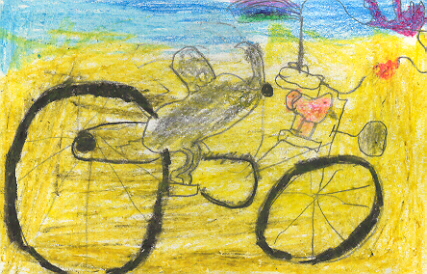 This book is about all the things that some animal friends do. Every morning Charlie Rooster, Johnny Mouse, and Percy Pig wake up the barnyard animals and go out for their morning ride. All of the animals ride on one bike. They stop for a break and then they play hide-and-go seek by the pond. Then Johnny found a boat and they go sailing. Finally they ride the bike back to the farm.
I liked this book because I liked the way that the animal friends helped each other. I don't have a favorite character because I liked all of them. My favorite part was when the rooster was hiding with the ducks.
I recommend this book to anyone who is a good friend. If you like stories about animals, you'll like this book.