Fox All Week
Written by Edward Marshall
Illustrated by James Marshall
Reviewed by Quinten L. (age 8)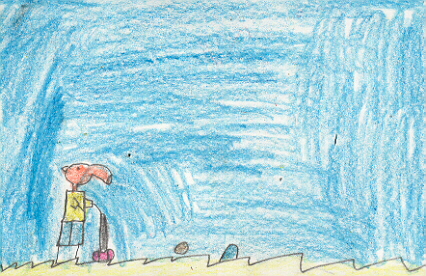 In this story, Fox was going on a field trip but it was raining. Fox decided to play sick so that he could stay home instead of going out in the rain. Fox thought the feild trip would be cancelled because of the rain but the kids and the teacher went on the field trip anyway.
I liked this book because I felt like Fox when he played sick. I've played sick before too but don't tell my mom or my teacher! My favorite part was when Fox was all mad because his friends threw some tuna fish over the fence and an old cat came along and ate it. Fox was a good character and he was my favorite because he was funny.
I recommend 2nd graders to read Fox All Week because it is a funny book.