If You Take a Mouse to the Movies
Written by Laura Numeroff
Illustrated by Felicia Bond
Reviewed by Anna C. (age 6) & Adam R. (age 7)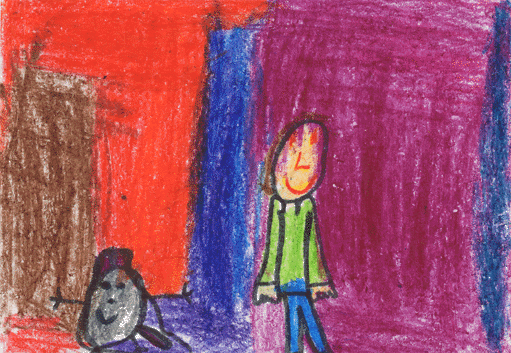 This story is about a mouse and a boy who go to the movies at Christmas time. The mouse gets some popcorn and that reminds him of stringing popcorn and then they had to get a Christmas tree to put the popcorn string on. The story goes on and on like this. At the end they go back to the movie to get more popcorn!
I (A.R.) liked the book becuase it is real funny. My favorite part of the story was when the mouse made the snow fort because I like to build snow forts, too. I (A.C.) liked the detail in the pictures. My favorite character was the boy because he was he was kind and got all of that stuff for the mouse. I think people should be kind.
We would recomend this book to big kids and little kids because it is a real funny book. High school kids would probably like reading it to younger kids.