Kidnap at the Catfish Cafe
Written by Patricia Reilly Giff
Illustrated by Lynne Cravath
Reviewed by Marisol S.A. (age 8)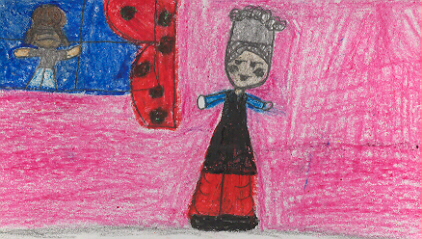 The book is about a girl who meets a boy named Casmir. He likes to be called Cash. He used to be a purse snatcher but not anymore because Minnie told him it is not nice. A man stole a stove and Minnie's cat, Max.
I liked this story because it was adventurous. The things the characters did were funny and exciting. It made me want to be a part of the story.
I recommend this story to anyone who likes adventures and is at least first grade. Any kids will like this story because it is a fun story to read.