Scooby-Doo and the Eerie Ice Monster
Written by Jesse Leon McCann
Reviewed by Cynthia H. (age 9)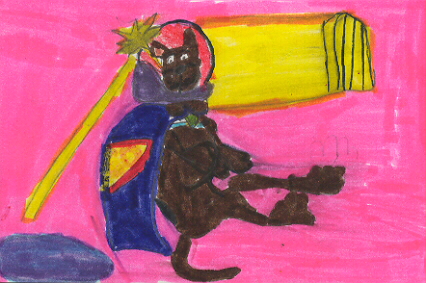 Do you like mysteries? You should read Scooby-Doo and the Eerie Ice Monster because Scooby-Doo and his friends are looking for a mystery. They are scared of three Monsters and the story tells what happens with the monsters.
I thought this book was fun but it needs a little more expression in the characters voices. My favorite character is Scooby-Doo because when you think he is scared, he does something good. There are other Scooby-Doo books by the same author that I think I will read since I liked this one.
I recommed this book to kids age 7,8,9, because they understend the mysteries at their age.