The Truth About Bats
Written by Eva Moore
Reviewed by Cody G. (age 8)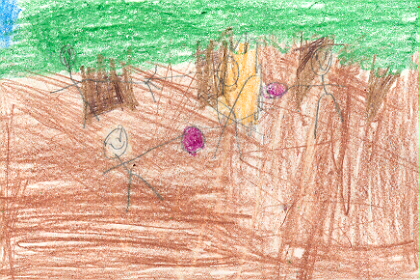 Did you know that there are 1,000 different kinds of bats? In the Magic School Bus book about bats, Ms. Frizzle and her students go to a cave of bats. They learn that most bats are dying out because people are going in caves and the bats keep flying out. This wastes the bats energy.
I felt excited when I read this book. This book reminded me of the time I saw lots of bats outside of my house. This book is from the Magic School Bus series. It is similar to the other books in the series because it has the same characters and they go on an adventure in the school bus. Can you think of any ways to help the bat race?
I recommend this book to other 3rd graders because it's a chapter book with lots of information. The book had good pictures too.