The Birthday Letters
Written by Charlotte Pomerantz
Illustrated by JoAnn Adinolfi
Reviewed by Hiro G. (age 9)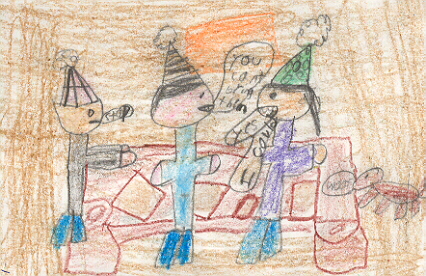 Did you have fun on your birthday? Well this story is all about a birthday party for Tom's dog Louien. In this story two kids were having fun at the party and then they had a fight all at the same party. If you read this book you will figure out how the boy and girl stopped fighting.
I liked this book because it made me happy when everybody had a nice time together. This story reminded me of my birthday but my birthday got ruined. My favorite part was when everybody was getting along.
I recommend this book to 1st, 2nd and 3rd grades. Whoever likes birthdays should read this book.