Curious George Goes to an Ice Cream Shop
Written by Margaret and H.A. Rey
Reviewed by Armen A. (age 8)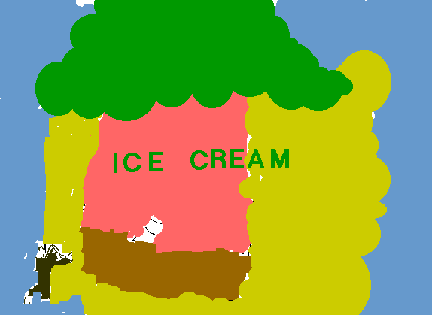 One day Curious George and the man with the yellow hat had worked a lot. "Let's treat ourselves with some ice cream", said the man with the yellow hat. So they got in their little car and drove off! Soon they were standing inside a store full of boxes of all kinds of flavors of ice cream. The man with the yellow hat picked a strawberry cone so the owner of the ice cream shop(who is named Mr. Herb) scooped out strawberry ice cream. George could not choose, but George was curious, could he scoop ice cream?
I liked the book because Curious George is in it. I like the illustrations because the character's faces show exactly what they feel like. This book is as good as all the other Curious George books.
I would recommend this book to people who like animals and people who like funny things. I like how the author writes and what the characters do.