James and the Giant Peach
Written by Roald Dahl
Illustrated by Quinton Blake
Reviewed by Savannah T. (age 11)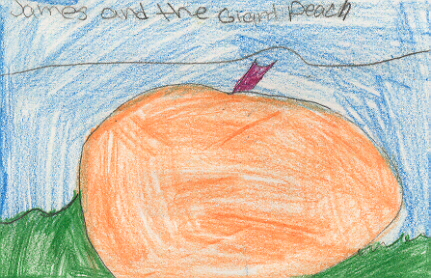 Have you ever heard of James And The Giant Peach? If you have not read this book I think you should. James is a eleven year old boy who lives with his two aunt's who hate James and call him names. Will he ever get away from his aunts?
I like this book because James is funny, nice, but very sad and lonely. James is my favorite character and sometimes this story made me feel very sad because James can't have any fun because he has to chop wood and clean up after his aunts. My favorite part was when he met the bugs and travelled with them.
I recommend this book to people who like adventures or books that make you have feelings because this book makes you have many feelings while there is an adventure at the same time.