Tales of a Fourth Grade Nothing
Written by Judy Blume
Illustrated by Roy Doty
Reviewed by Kasondra G. (age 7)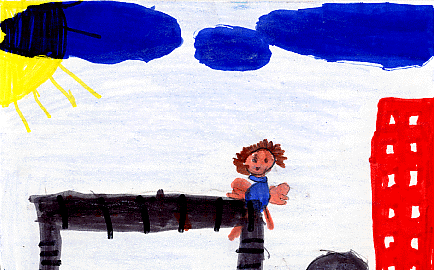 This book is about a little boy named Fudge. His older brother's name is Peter. Fudge was always embarrassing Peter, like when he was kicking and screaming in the shoe store. He also embarrassed Peter when he threw food on the wall in the restaurant. In the book, Fudge wins a contest to ride a Toddle-Bike on T.V.
This is one of the best books I have ever read. It had a lot of funny parts. The best part was when Fudge was trying to be a bird on the monkeybars. It was funny when he fell to the ground and lost his two front teeth. This made me think of my brother when he fell off the slide and knocked out his two front teeth, too.
I recommend this book because it is hilarious. I think that good readers in second grade and up could read it.