Dear Mr. Henshaw
Written by Beverly Cleary
Reviewed by Kendra G. (age 10)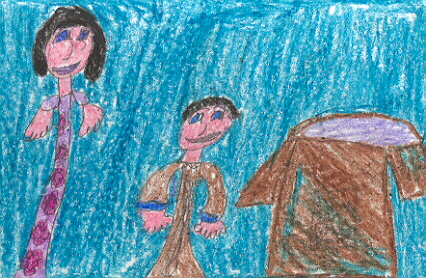 Do you like to write creative letters to people? Well if you do, you should read a story called Dear Mr. Henshaw. It's about a boy named Leigh Botts and he writes to Mr. Henshaw who is a famous writer. Leigh Botts writes to Mr. Henshaw because Leigh has nobody to talk to about what is going on with his life. Leigh also has a pet named Bandit, but Bandit is with his dad who is divorced. Would Leigh ever see his dad again?
I liked this story because it reminds me of my dog I used to have named Sheka. My favorite part in the story is when Leigh's dad gives hem the coat Leigh always wanted. When I read this story it made me want to write more letters to friends.
I recommend Dear Mr.Hanshaw to all readers who like adventures and sending letters.