Runaway Ralph
Written by Beverly Cleary
Reviewed by Daniel E. (age 10)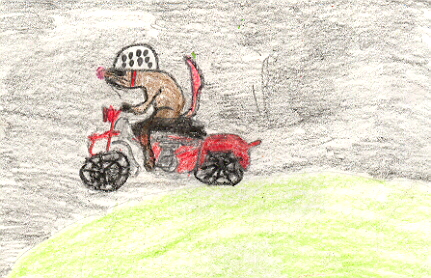 Runaway Ralph is a really good book. Ralph is a mouse who tries to get out of the Mountain View Inn because he did not like his little cousins. He tried to get down the stairs of the porch to escape and he does. Ralph goes to a summer camp and meets a dog named Sam. Sam would not let Ralph in the camp because there were cats everywhere in the camp. A little boy named Garf caught Ralph in a butterfly net and put him in a cage where he meets a hamster named Chum. Ralph tries to get out of the cage and,then.......you'll have to read the book to find out.
I like this book because I like mice and hamsters. Ralph reminded me of when one of my dwarf hamsters got out of their cage. Ralph is my favorite character because I like to explore just like him.
I recommend this book to fifth graders who like mice and like to explore.