Traitor: The Case of Benedict Arnold
Written by Jean Fritz
Reviewed by Chris D. (age 10)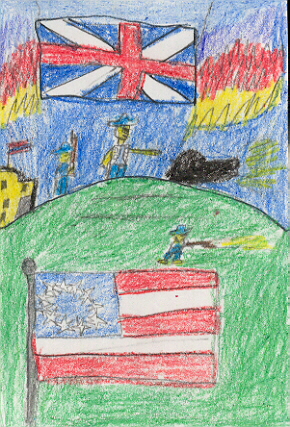 Do you like history, like the American Revolutionary war? Well Traitor is about the American Revolutionary war and is based on a real event. In this book a man named Benedict Arnold joins the Revolutionary army for America and helps America fight for their freedom from the British. When he was a kid he would do crazy things, like walking on top of a burning roof, and he also had a bad temper as a kid. When he goes into battle he would never give up and would encourage his men to fight.Then later he does something to America.
I chose to read this book because I like alot of history and biographies.The part I liked best is when Benedict Arnold goes into battles.
I recommend this book to people that are eight and up and boys and girls who like history. This book reminds me of the times I watched fireworks of the Fourth of July. You should read this book because this book that has action, history, and alot of excitement! This is why you should read the book Traitor.