There's a Boy in the Girls' Bathroom
Written by Louis Sachar
Reviewed by Angelica A. (age 9)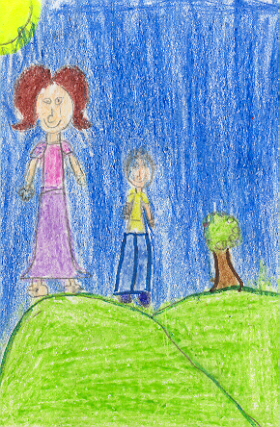 Have you ever seen a boy in the girls' bathroom? You should read this book because a boy named Bradley goes into the girls bathroom and then falls in love with his teacher. Her name was Carla.
I thought this book was sad because Carla, the girl that Bradley liked, moved away. I didn't think she was going to move to another school. It was also sad because Bradley thought he was going to pass fourth grade but in the end didn't get into fifth grade.
This story made me think about my cousin Luis because he fell in love with his teacher.
Bradley was my favorite character because even though bad stuff happened to him he was still funny.
I recommend this book to kids ages 7, 8,and 9 years old because it's a little bit sad.