Rescue: A Police Story
Written by Alison Hart
Illustrated by Dennis Sutton
Reviewed by Robert M. (age 9)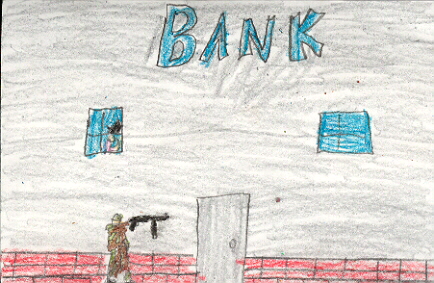 Do you want to be a police officer? If you do you should read this book. This story is about the police. How the S.W.A.T. goes to a bank where there are bad guys with hostages. So the S.W.A.T breaks in and you have to read it so you can figure out the ending. I think this book was cool because there was a guy named Bird who is part of the S.W.A.T. team. He was the guy who got the flash bangs (bombs) and through them in the bank to blind the bad guys. He also did all of the mechanical stuff to communicate with the bad guys. Bird was my favorite character.
My favorite part was when the police broke in to the bank. The book made me feel good that the police broke in and are there to help when bad things happen. It also made me think about what it would be like to be a police officer.
I would recommed this book to somebody who likes action because it is filled with action. You should be about 6-10 years old to read this book.