Two Crazy Pigs
Written by Karen Berman Nagel
Illustrated by Brian Schatell
Reviewed by Asa D. (age 7)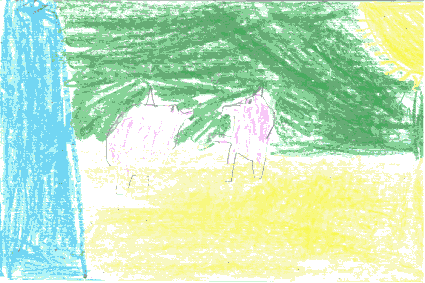 This book is about two crazy pigs that do crazy things like throwing mud at the farmers, the Fensters. They don?t like the pigs doing crazy things. The Fensters said to the pigs to go away. The Fensters moved. Find out if the pigs find a place to live and act crazy.
My favorite thing is when the pigs tickled the hens because it?s a bad thing to do. They could come straight up and bonk you on the head. I like the pigs best because they do weird stuff like tie the cows? tails together. It reminds me of Wylie Coyote because he?s always doing weird stuff.
Boys and girls about 8 and below will like this book because it is crazy and funny.