Tales of a Fourth Grade Nothing
Written by Judy Blume
Illustrated by Roy Doty
Reviewed by Randall M. (age 7)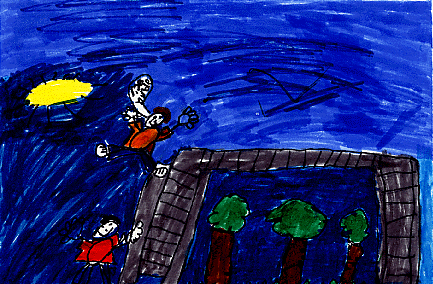 This book is mostly about Fudge and Peter. Fudge and Peter are brothers. Fudge is the baddest kid in their house. Peter tries to help his parents. When Fudge threw a fit in the shoe store, Peter tried on shoes just like Fudge's shoes so Fudge would want to get them.
I think this was a really good book because it had so many funny parts. My favorite part was when Fudge jumped off the monkeybars when he tried to be a bird. I like this part because Fudge is like my little brother Clay. He is a daredevil, too. I would like to read more of the books about Fudge to find out what he does next.
I recommend this book because it's so funny. I think that third graders and up could read this book.