Tales of a Fourth Grade Nothing
Written by Judy Blume
Illustrated by Roy Doty
Reviewed by Dara J. (age 7)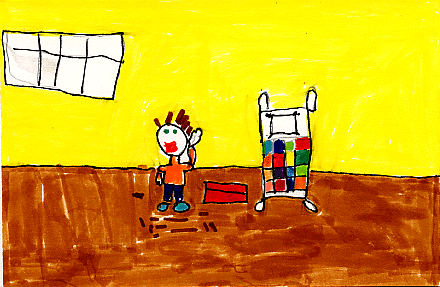 This story is about Peter and Fudge. Fudge gets Peter in trouble all the time. Peter tries to help out because Fudge is bad all the time. Fudge was bad when he didn't want to ride the Toddle-Bike in the commercial and Peter had to pretend to ride it. Another time was when Fudge threw potatoes at the wall when they were at the restaurant.
I liked this book a lot because it was very, very funny. My favorite part is when Fudge cut his hair. This is my favorite part because my sister McKenzie cut her hair too. She looked funny just like Fudge did. The picture in the book where Fudge cut his hair was really good, too.
I do recommend this book because it made me laugh. Eight year olds and up can read it.