Goosebumps - My Best Friend is Invisible
Written by R.L. Stine
Reviewed by Nick D. (age 9)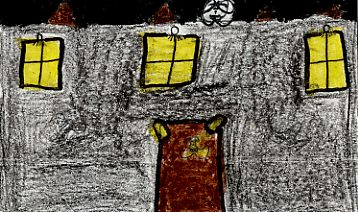 This book is about an invisible boy who annoys Sammy all the time. Sammy doesn't like him and he's trying to figure out who is talking to him and playing tricks on him everyday. He finds out his name is Brent and he gets to like him when Brent helps him on an equation that he didn't do for homework. You should read this book and find out what happens when Sammy goes to a haunted house.
This is the first Goosebumps book I ever read. I liked it because it was a little scary, especially when Sammy was in the haunted house. It made me want to read ahead and find out what happens next.
I think other boys and girls would probably like this book because it is funny in parts and frightening in other parts. It is so interesting that it makes you want to read on and on.