Through My Eyes
Written by Ruby Bridges
Reviewed by Rachel B. (age 10)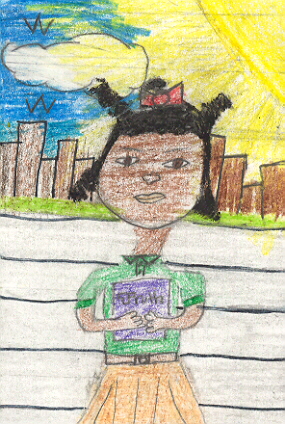 One of my most favorite books is called Through My Eyes by Ruby Bridges. It is about two young black girls who are trying to enter an all white school. One of the girls names is Ruby Bridges. Ruby Bridges fought and fought to try to get into the all white school. Read the book to find out if she gets in to the school.
I like this book because it is a very interesting book about real life. I really enjoy true stories because you can learn a lot from them. My favorite part of the story is when Ruby's dream comes true. Ruby is also my favorite character in the story. She was a hero to many people.
I recommend this book to all people who like to read intersting, exiting, true history books. I think this book should be read by ten year olds and up. You can get this book at any library or good book store. Read the book to find out if Ruby gets the chance to join the all white school.