Frank Was a Monster Who Wanted to Dance
Written by Keith Graves
Illustrated by Keith Graves
Reviewed by Lisa R. (age 8) & Jonathan V. (age 8)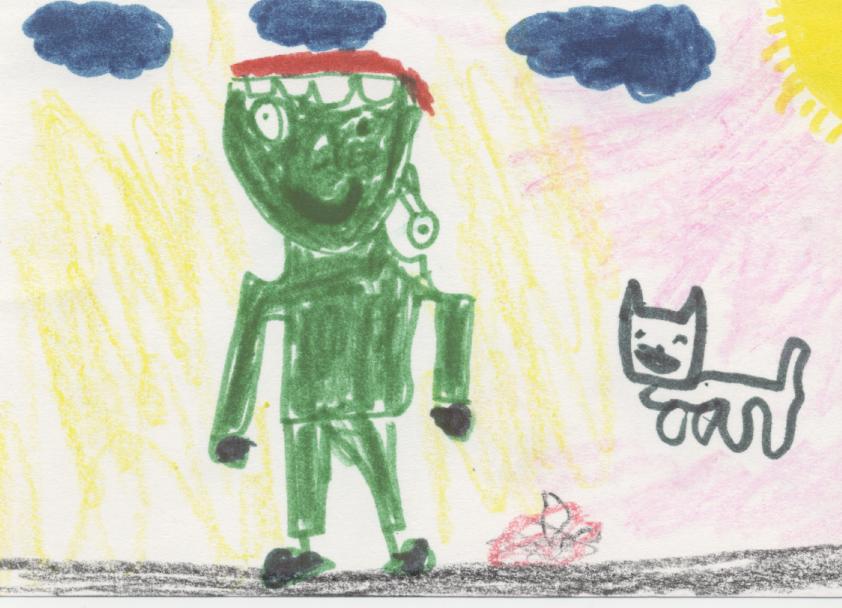 This story is about a monster that wanted to dance. Frank put ants in his pants. He loved to dance so he went to the theater. Then he got on stage and danced. He stood on his hands. His hand fell off. His head unzipped and his brain fell out. The pictures are funny, especially when he was falling apart. He was still dancing! Frank has a cat and he always says meow.
We think the story was funny because of the illustrations and what happens to his eye. Our favorite part was when he was watching television and he had a feeling that he could dance too. We like this book because it is funny. We like the pictures and the colors.
We think that people who like funny stuff will like this book. People who like colors and who like to draw will like this book. We think our friends would like to read this book. They are in the third grade and so we think that all 3rd graders, who are 8 years old, would like this book.