No, David!
Written by David Shannon
Illustrated by David Shannon
Reviewed by Deyanira C. (age 8), Chris S. (age 7), Jayson B. (age 7)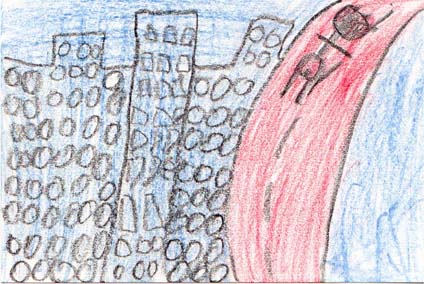 The book No, David! is about David being bad. One of the things he did is take a bath, then he ran out of the house naked. He made a mess with his toys and his mom said to clean his room. Instead of cleaning his room, he started to watch TV. His mom kept on saying, ?No, David!? The writer of this book is writing about himself when he was little. The book is telling us that it?s not good to be bad.
We like the part when David makes a mess because we like our rooms a mess. We also like the part when he goes outside naked and his mom says come back David because it is funny. We don?t like the part when David picks his nose because that is nasty.
We think a lot of people will like this book. Young people will like this book because David is young. Third graders should read this book because we are in the third grade and think it is a funny book.