Grandpa's Teeth
Written by Rod Clement
Illustrated by Rod Clement
Reviewed by Nicole S. (age 7)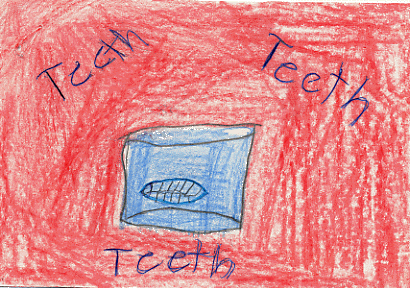 When Grandpa woke up, he looked in the glass where he put his teeth. They weren?t there! Where are they? Suddenly he yelled, "Where are my teeth?" When Agatha heard him, she ran up the stairs. When she heard what had happened she told me to call the police. I said, "Come quick, my Grandpa?s teeth are gone." They sent Officer Rate. He said, "It has gone too far", so he sent out a search. Finally the teeth were found.
This book shows where something can be found when it is missing. That is why I like it. My favorite part was the ending. The illustrations show the dog with the teeth in his mouth. This book reminds me of another book, Under the Sea, that I read and thought was funny.
I recommend this book to kids who like funny books. It is very funny.