The Happy Hamster
Written by Lucy Daniels
Illustrated by Andy Ellis
Reviewed by Tiffany L. (age 9)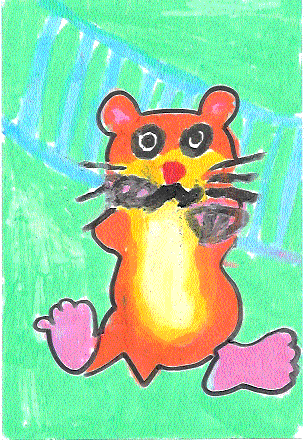 The story is about a pet show. Mandy Hope's classmate, Ben Strokes, has a pet hamster called Tufty. It's fur isn't as beautiful as its brothers and sisters. One day, Ben's teacher announced that there will be a competition of animals. Mandy's mother waas the judge. That day, the first prize, second prize and third prize ... were not given to Tufty. At last, did Tufty win?
I like the book very much because I like animals. There are nine books in this series and I've read all of them. The other stories are all about the pets of Mary Hope's classmates. Although the illustrations do not have any colours, they are wonderful.
I will introduce this book to my best friend Katie Yim because she likes to read books about animals too.