Charlie and the Chocolate Factory
Written by Roald Dahl
Illustrated by Quintin Blake
Reviewed by Jordan M. (age 8)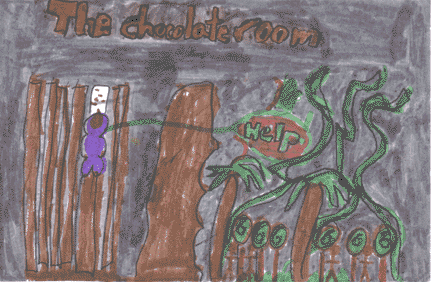 Charlie is a poor boy that lives with his mother, his father and his grandparents. Mr. Wonka's chocolate factory opens and he sends out five golden tickets and whoever finds one gets to go inside the chocolate factory. The winners are five lucky kids.
My favorite part was when everyone that got a golden ticket went into the chocolate room where everthing is edible. The illustrations are great. They go right with the writing. The book Charlie and the Great Glass Elevator is part two.
I recommend this book to anyone who likes chocolate and other candy.