Purple, Green, and Yellow
Written by Robert Munsch
Illustrated by Helene Desputeaux
Reviewed by Chrissy B. (age 8)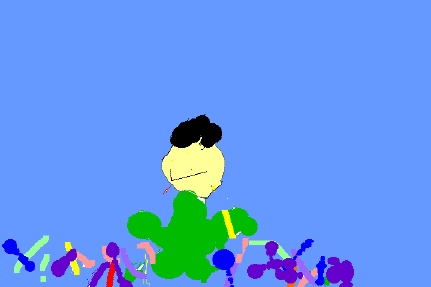 This story is about a girl named Bridget that asked her mom for coloring markers. Her mother did not want to buy them but her but her mother would get them if she promised not to draw on the walls, the floors, and herself. Then she wanted smelly markers. Then she wanted "super indelible, never-come-off-until-you're- dead-maybe-even-later markers." She colored herself completely! The doctor came over and gave her a pill and told her to take a bath. When she came out, she was invisible!
I liked this book because I like to draw with markers too. The illustrator used many different colors. My favorite part of the story was when Bridget turned invisible.
I would recommend this book to others. I liked it because it was funny and colorful. This book would be good for all ages.