The Clue of the Leaning Chimney
Written by Carolyn Keene
Reviewed by Anne B. (age 8)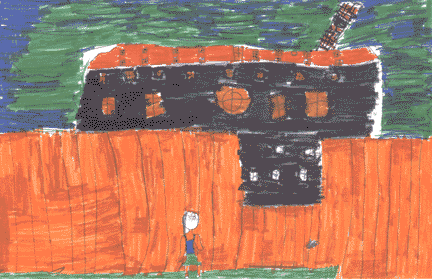 Do you want to learn a little about pottery? Do you like mystery stories? If you do, I recommend this book.
This story is about Chinese pottery, and a family of two disappearing. The story is very interesting. The key to finding the lost pottery is to find the leaning chimney! At the end of this book, there is a very scary part.
The most important characters are: Nancy, George, Bess, Mr. Drew, Dick, Ned, and Mr. Soong.
This book makes you want to keep reading and reading, chapter after chapter. Carolyn Keene is the master of chapter endings. My favorite part is at the end of the book. Of course I can't tell you what my favorite part is exactly, because it will give too much away.
My favorite character is Nancy. She is daring and adventurous and a great detective. She reminds me of me because I also love to solve mysteries and I'm willing to do anything even if it's scary.
I also like Ned. He is just like Nancy and he's always concerned about her. Ned sort of reminds me of my Dad. My Dad is very adventurous!
I recommend this book because it is wonderful.