The Computer Nut
Written by Betsy Byars
Reviewed by Justin F. (age 9)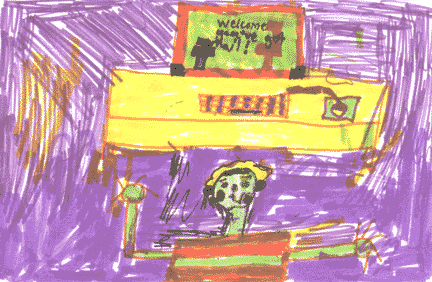 In this story there is a girl called the Computer Nut. She talks to an alien named B-B-9 through her computer and he comes to earth to meet her. Before he arrives though, the Computer Nut tries to figure out who the alien actually is. B-B-9 tells the Computer Nut lots of funny jokes.
The problem is that no one believes the Computer Nut! They don't believe in the alien.
B-B-9 and the Computer Nut are best friends. They'll be friends forever. This story reminds me of many of the stories I've read about aliens. When I was reading it, it made me feel like an alien myself!
This book is special because you imagine what's going to happen to B-B9 and the Computer Nut.
I recommend this story to all kids who love Aliens.