Alexander Who's Not (Do You Hear Me? I Mean it!) Not Going to Move
Written by Judith Viorst
Illustrated by Robin Preiss Glasser
Reviewed by Ashley V. (age 10)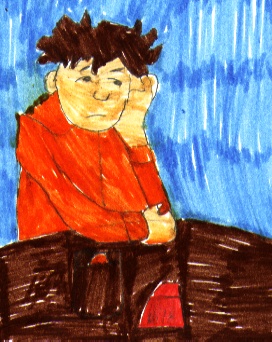 Have you ever moved? Well the character in my book does not want to move. The character is Alexander and his father has a new job in Chicago. His brothers are saying he?s immature. Alexander will miss his best friend Paul. He is going to miss his neighbors, the Baldwins and their dog Swoozie. He is also going to miss the Rooneys and their six daughters. He is going to miss Mr. and Mrs. Oberdorfer. He is going to miss his babysitter Rachel.
The illustrations of the story are black and white. I do not like the illustrations of this book because sometimes they don?t match the author?s writing. I did not like the book that much because it was a little boring and I have read better books by Judith Viorist. My favorite part was when at the end Alexander found out that moving isn?t that bad. The characters I disliked were Anthony and Nick because they kept making fun of Alexander because he did not want to move.
I?ve read a lot of other books by her. I recommend this because if you?re going to move soon you should read this book so you can see how Alexander handled his problem.