Something Beautiful
Written by Sharon Dennis Wyeth
Reviewed by Shauna W. (age 10) & Ahyahna B. (age 11)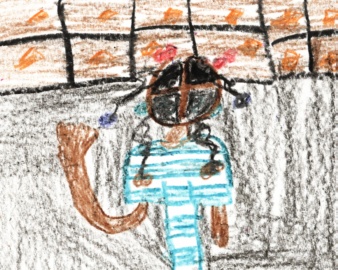 This book is about a little girl looking for something beautiful in her life. At first all she sees are things that are dirty or broken. Like the trash in her back yard or the homeless lady in the alley. She visited a lot of her friends and each one of them said something different was beautiful. This little girl is very smart. She wants to make a change in her community. But you will have to read the book to see what she does and thinks.
We like this book so much because it was about a little girl who lives in a city just like we do. She has to look very hard to find pretty things in her neighborhood and we do also sometimes. We also liked the pictures. They looked very real. And we liked the ending because her mother made her feel very special.
This is a good book with a happy ending. Read it right now if you like happy endings.