Teammates
Written by Peter Golenbock
Illustrated by Paul Bacon
Reviewed by Gari G. (age 10) & Joseph T. (age 10)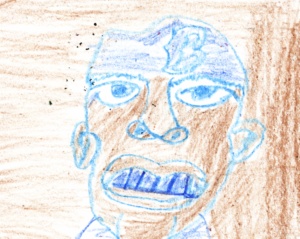 This is a true story about Jackie Robinson and Pee Wee Reese. They were two baseball players. Jackie was Black and Pee Wee was white. Everyone thought these two would not be friends, but Pee Wee showed everyone that he didn't care what color a man was, if he played on his team he was a teammate.
This story was about a long time ago when Black people could not play baseball for the white people. But Jackie was the first black man to play baseball for white people. And that is why we liked this book. It was about a true story. And it was about Jackie Robinson. And it was about how two different people can be friends.
If you like baseball or stories about friends you will like this book. Oh yeah, it has real pictures of Jackie Robinson in it too.