Goosebumps? The Beast From The East
Written by R.L. Stine
Reviewed by Eddy G. (age 10)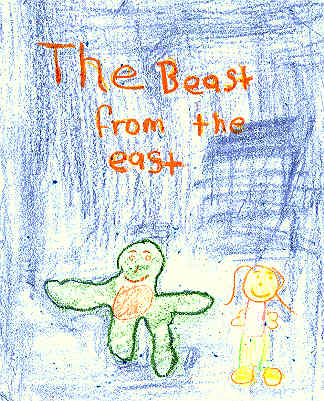 ?The Beast from the East? is a short novel. In my opinion it was a bad book. The book did not meet my expectations. It has a lot of scary stuff in it.
In the book the beast and the girl are the most important characters. It is about the beast trying to attack the girl. Ginger was the girl?s name. I don?t know if it could have been written better but I didn?t really like it. I did learn ?not to let the bed bugs bite me though.?
This is my first time reading a book by this author. I really like to read books and to explore new types of books by different authors. Every book I have read has been by different authors but I did not like this book. This book doesn?t even have pictures in it. I like books by the author of ?Arthur.?
I read books every week but I didn?t like this one. I read this book to complete my project. I like to read baby books and easy books. I really want to forget about this book. This book is really forgettable. This book was BORING!!!