Chicken Pox!
Written by Donna McDuff
Illustrated by Marisabina Russo
Reviewed by Marcus S. (age 7)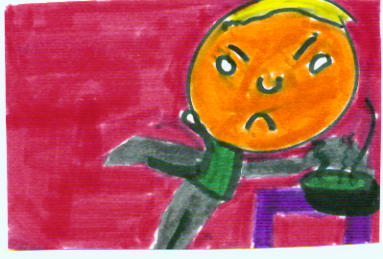 This book is about a little boy who is so mad because his sister has the chicken pox and she gets to do anything she wants and he has to do all the work. He tries to trick his mom and dad by putting crayons on his body, but you can't trick your parents they always know.
I like this book because it is funny. I like when his sister gets to eat ice cream for dinner and he has to eat pea soup! I like the boy because his is the littlest in his family just like me and he has to do all the work just like me. I wonder what it would be like to stay home from school and do anything that I wanted to. When I get the chicken pox, I am going to stay home from school, listen to music, watch t.v. and eat icecream all day, just like the girl in the book.
If you like funny stories and your the youngest, you should read this book.