Toad and Frog Together
Written by Arnold Lobel
Reviewed by Hua C. (age 7)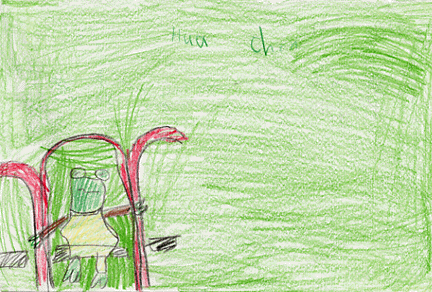 This book is about Toad having many things to do through out the day. When Toad got up he made a list of the many things he had to do so that he would not forget. When he did each of the things on his list he crossed it out so that he knows that he did them. He went to Frog?s house and showed him the list. Then they went for a walk. All of a sudden the wind was blowing and blew Frog?s list away. They both ran to get the list but it was useless. He could not remember any of the things that he wrote on the list. Did he ever get to find his list? I guess you are just going to find out because I can?t tell you.
I like this book very much because no one writes a list of the things to do, only Frog and we know frogs can't write. My favorite part is when they both run to get the list because they need the list so bad. The story reminds me of other kids that need to write something so that they may not forget.
I recommend this book because I know that children will enjoy it because it has funny pictures about the toad and the frog. It is also an easy book to read and if I can read this you can too.