Darinka, the Little Artist Deer
Written by Rachel Luna
Reviewed by Amy C. (age 9)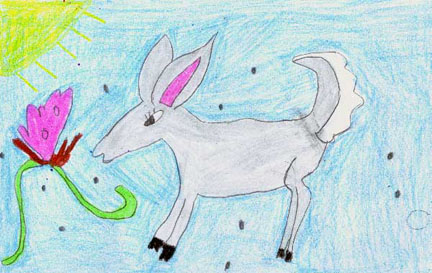 The story is about a little red deer that wants to be an artist. Little Darinka went to New York to be an artist. In New York she met a lady with black hair. While in New York she meets all kinds of people and goes through problems but finds what she wants. Do you want to know who the lady with the black hair is then you must take this book and read it.
I feel very inspired by this book because the book makes me become an artist myself. My favorite part of the book is when Darinka went to New York. I also enjoyed this book because Darinka is an artist like me.
I would like to recommend this book because I want everyone to read it and you could become an artist yourself.