My Grandma Leonie
Written by Bijou Le Tord
Reviewed by Raymond C. (age 7)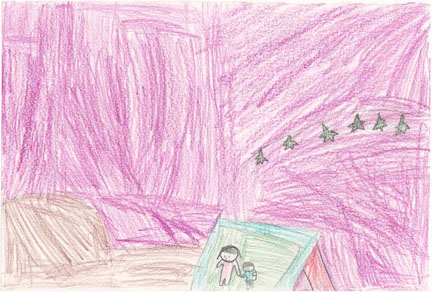 This story is about a boy?s grandma. His grandma bought a brown radio to listen together. Both the boy and the grandma would laugh together and spend a lot of time with each other. His grandma loved him very much. The grandma would call the little boy her little angel. The grandma would ask him what time it is so that she may take her medicine. The grandma was sick and never felt better. If you want to know what happened to the grandma, you must read this book called My Grandma Leonie.
I think this is a very sad book. I like the grandma because she is nice to her grandchild. She reminds me so much of my grandma. The illustrations are nice and colorful and they go with the story. My favorite parts of the book is where it shows the love between each other.
I recommend this book because it is about two people who love each other.