T'witches- The Power of Two
Written by H.B. Gilmour
Reviewed by Jennifer L. (age 10)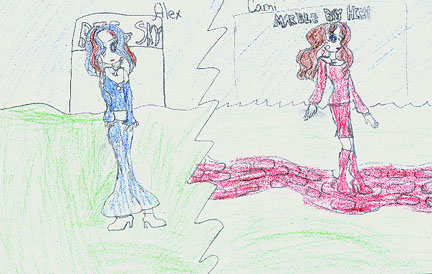 This book is about two twin witches named Apolla and Artimis, or Cameryn and Alexandra that were separated at birth. Their uncle, Lord Thantos murdered their father Aaron. At first, they couldn?t wouldn?t believe it. But they knew. But what happened afterwards is a mystery. If you like to read about witches, then you should get this book.
I like this book because it is a book about girls instead of boys. I think books about girls are more fun, especially ones about long-lost twin witches. This bookreminds me of the television show "Charmed".
I would recommend this book to girls because the story is about girl witches.