Owen
Written by Kevin Henkes
Reviewed by John L. (age 9)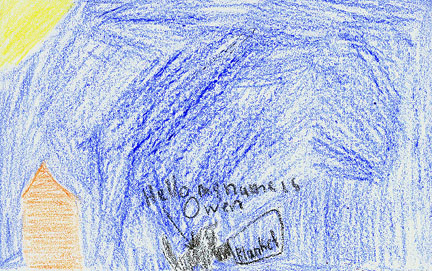 Owen loved his fuzzy yellow blanket. He carried it everywhere. Owen?s mother did not want Owen to carry Fuzzy everywhere. When it was almost time for school, the parents did not like it when Owen brought Fuzzy to school. Owen?s mother cut the blanket and sewed it. Then Owen had handkerchiefs. Owen went to school with the handkerchiefs. Did Owen enjoy his fuzzy blanket being cut into handkerchiefs. I guess you'll have to find out.
My favorite part in the book is when Owen?s mother sewed his blanket into handkerchiefs. I like the mother because she is a very sweet woman and adores her son a lot. This books makes me wonder of my favorite bear that I have.
I definitely recommend it because it shows the love between a son and his mother and the love that he felt for Fuzzy.