Scooby-Doo and the Vicious Viking
Written by James Gelsey
Illustrated by James Gelsey
Reviewed by Noel (age 8)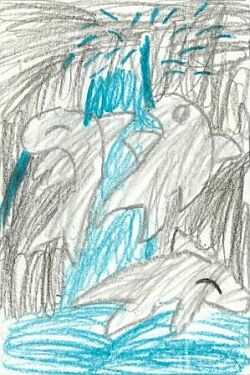 This is about Scooby-Doo and the gang as they try to catch the vicious Viking. Scooby-Doo and the gang go to Happy Sally Land. They're greeted by the manager. He showes them the Vikings. When they go down the roller coaster they meet a vicious Viking. At the end the Viking is....Sasha Kashikova. So Shaggy and Scooby-Doo get to go on the roller coaster for FREE!
My favorite part of the story is when the Viking and Scooby-Doo go on the roller coaster and the Viking falls off. I like it because Scooby-Doo is my favorite T.V. show. This book reminds me of some of the other adventures that Scooby and Shaggy have in their cartoons. I like the pictures because they're hillarious.
I think you should read it because there's a movie called the new Scooby-Doo and many Scooby-Doo fans are seeing it.