That Bad, Bad Cat
Written by Claire Masurel
Illustrated by True Kelley
Reviewed by Kevin (age 9)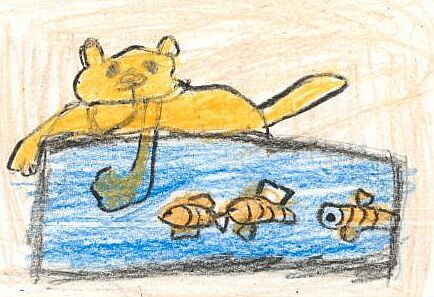 This book is about a bad cat. He eats the cupcakes. He scratches the chair. He pops the pillows. The cat runs away. No one can find him. Then he comes back home and everyone is happy.
My favorite part is when the owners look for him because they really like him even though he's bad. I like this book because it is funny when the cat does bad things all the time. I like the pictures because they show the cat eating the cake and popping the pillows.
I recommend you read it because the cat is bad and everybody loves him even when he's bad.