Dolphin Adventure
Written by Wayne Grover
Illustrated by Jim Fowler
Reviewed by Sam (age 8)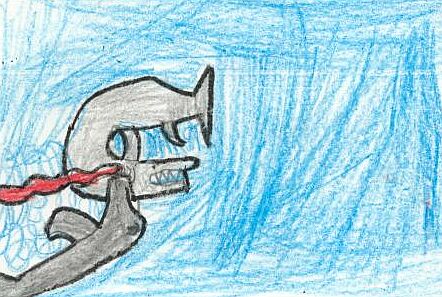 Dolphin Adventure is a good book. This is a true story.A diver helps a baby dolphin because it has a hook in its tail. The diver is Wayne Grover. He got the hook out. He became friends with all of the dolphins.
My favorite part was when the sharks got beat up by the dad and mom dolphins. I like it because dolphins are my favorite animals. I also like it because it is a true story. This book reminded me of our field trip to the Aquarium of the Pacific where we learned about the ocean.
Others should read it because it is a cool book and we can learn to save dolphins. There are many interesting facts about dolphins that you can learn about.