The Dance
Written by Richard Paul Evans
Illustrated by Jonathan Linton
Reviewed by Prisma (age 8)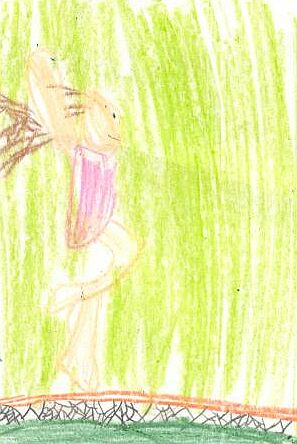 A father once had a daughter who was happy. When the girl was older she took dancing lessons. She became a famous dancer. Her father grew older and couldn't watch her dance. He watched her dance from heaven.
My favorite part was when the girl danced in the garden. She was a beautiful dancer. This story was good. I loved it because I like to dance too. I liked the illustrations because they made everything look so real.
I think you should read it because it is a good book. It is also a very sad book because the father goes to heaven.