The Last Alchemist
Written by Colin Thompson
Reviewed by Briana (age 7)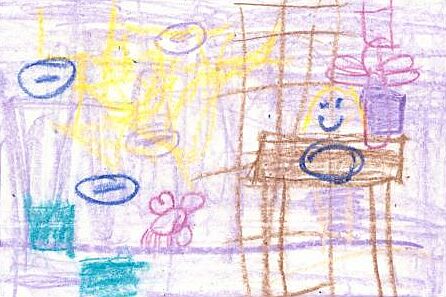 This story is about a scientist that goes crazy around the castle. It got crazier and crazier around the castle because ghosts were flying around. The castle got messier and turned upside down. The scientist had to move out of the castle because it got to messy the king made him move. Then the scientist made more houses for everyone to live in.
My favorite part of the book was when the castle went crazy. The pictures are neat because they show everything turning upside down and going wild. I liked this story because it is funny. This book reminds me of my room which is sometimes messy like the castle.
I would tell people to read it because it's a fun story and everything is very crazy in the castle.