Fantastic Mr. Fox
Written by Roald Dahl
Reviewed by Ruby J. (age 8)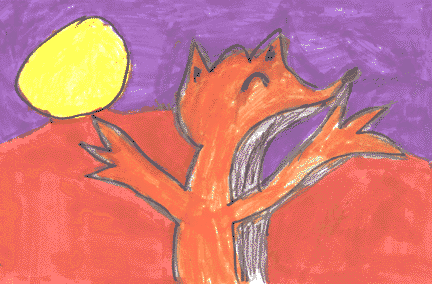 Mr. Fox is always stealing food from the three farmers. The farmers are trying to kill Mr. Fox because he is always playing tricks on them. One night they shot Mr. Fox's tail off but they did not kill him.
My favorite part is when Mr. Fox and all the other animals go to the three farmers' house and kick the farmers out and threw a party. I really love Mr. Fox because he is so nice to his family. This book is different from other Roald Dahl books because it's about animals and the other book are not.
This book will be good for people who like laughing, adventures and animals. This is one of my favorite books by Roald Dahl because it's about animals. I hope you like it too.