The Knight at Dawn
Written by Mary Pope Osborn
Reviewed by Keegan (age 7)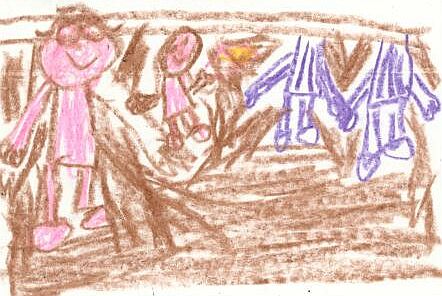 Jack and Annie went to the magic tree house. They wished to see a castle. They went all around the castle. They almost got caught by the bad knights in the weapon's room. Then they found a way out of the castle with a different knight's help at dawn. They went back to the tree house and wished to go home.
My favorite part was when Jack was in the closet with lots of weapons and he got caught by two knights. I like it because it's cool when they meet the knight at dawn and he rescues them from the other knights. This book reminds me of the movie, The Sword In the Stone.
I recommentd that others read it because they can see how knights look. This book is in a series called the Magic Tree House.