Half Magic
Written by Edward Eager
Illustrated by Edward Eager
Reviewed by Toby I. (age 7)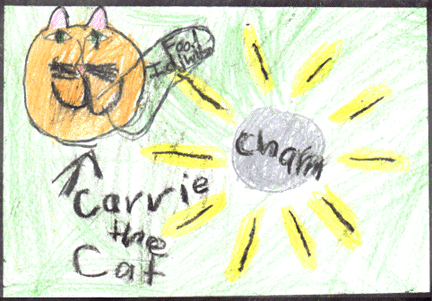 Half Magic is about four children who find a magic charm that looks like a nickle. The title gives us a big clue. The charm only gives Half Magic! The children go through lots of adventures. They keep thinking that the charm is going to run out any second. See what happens if you read this book.
I think this book is a hilarious blast. I think Half Magic is funny because the four children\'s cat starts talking in a funny way, and starts saying things like \"Foo! Idjwitz\" The youngest one, Martha, reminds me of myself, because when she gets really tired, and gets in bed she can\'t fall asleep, just like me. My favorite character is Martha because she wishes things that I would wish.
I recommend this books to kids that like magic and hilarious books. This book is both magical and funny.