The Monster in Harry's Backyard
Written by Karen Gray
Illustrated by Karen Gray
Reviewed by Frankie A. (age 6)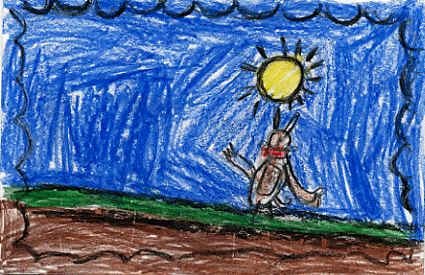 This story is about when Harry saw a monster. Harry got scared of the shadow he saw. He thought it was a real monster but it was a raccoon. When he was sleeping in the tent, Harry shouted at the raccoon. The raccoon ran away. Then he came back into the tent. But Harry was in the house eating blueberries at the end of the story.
My favorite part of this story was when he got scared from the shadow. I know what that is like to feel scared. Another part I like is when the cat is happy. I wish I had a cat.The story also reminds me that I like eating blueberries.
I recommend this book to kindergarteners and pre-school kids. I think these kids would like monsters. If you like to read about monsters, then you should get this book.