June B. Jones is a Graduation Girl
Written by Barbara Park
Illustrated by Denise Brunkus
Reviewed by Casey T, (age 8)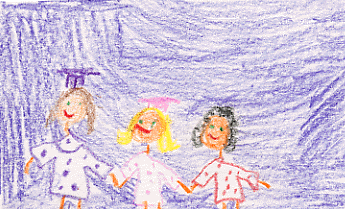 Room nine is very excited about graduation when Mrs. gives them their caps and gowns. Junie B. is anxious to play with them. But she has an accident. She tries to help but it just gets worse and worse. But she just had her birthday and turned six so she shouldn't be so sad and worried. But their is her cap and gown. What is she going to do? Will graduation be lots of fun or a big disaster? Read this book and find out.
The illustrations are like pencil drawings. The characters in the drawings ar funny with neat expressions.
My favorite part was when she had her accident, but you will have to read the book to find out what really happened.
These books are fun to read because they are like real life. There is a whole series of these books and they are fun reading.
I recommend this book for a funny audience. It is a good book for first and second graders.